Hello WORLD!
Welcome to the Afrika Youth Caravan to COP 27. An initiative of Kenya Environmental Action Network, to work with and engage youth across Afrika on key climate dialogues and take a select delegation to Sharm-El-Sheik, Egypt, for United Nations Framework Convention on Climate Change(UNFCCC) COP 27.
About the Pan Afrikan Youth Caravan to COP27
In the United Nations Framework Convention on Climate Change 26th conference in Glasgow, it was clear that voices of the people shaped the agenda, showed leadership. The people – youth, indigenous groups, most affected people, small islands and developing states, all rose up against mere commitments and demanded for urgent, serious action, accompanied by climate financing & addressing of loss and damage by developed world and fossil fuel groups. Yet, this was the most exclusive COP to think of. The barriers to have meaningful participation by youth were so evident. Accessing finances and undergoing the excruciating visa and travel processes, and worse still, getting badges was a hectic process for many. We fought to get into the conference spaces, we fought to tell our stories as they are, we fought to tell off leaders for lack of action, and we fought to get space to showcase our solutions.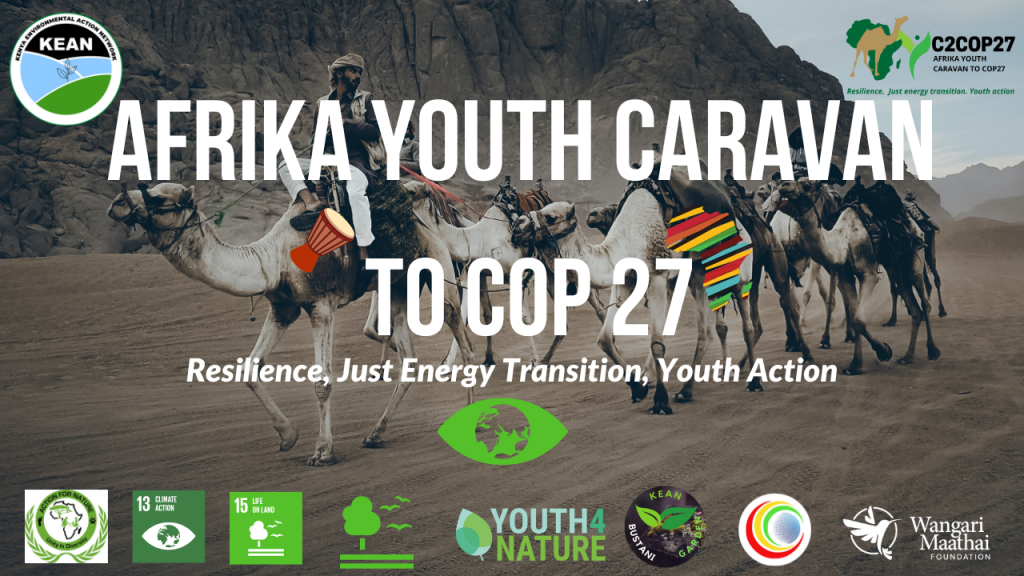 Through the Pan-Afrikan Youth caravan to COP 27, Kenya Environmental Action Network(KEAN), fundraised to ensure meaningful and active participation of Afrika youth in this key climate event, taking place in the Afrikan soil. Based on the values of UBUNTU, we aim at bringing together youth leaders in the different Afrikan regions to dialogue, shape up the narratives and contribute to the solutions we demand for the region. As a build-up of a positive story for the region, the caravan will be characterised by its decentralised "movement," from one region to the next, up until Egypt. In Egypt, a select delegation comprising the projects team and regional representatives from the workshops will be hosted for a youth climate conference, undertake an in-person caravan to Sharm-El-Sheikh, and host a media briefing session to present the inaugural Afrikan youth statement to COP27 – an advocacy material youth can use to guide and push for more on-the-ground action.
Through the caravan period (sub-regional workshops & in Egypt actions), we are bringing together youth, communities and leaders, in spaces that showcase and celebrate the local solutions being worked on, and record these stories/ solutions in video and visual (also report) formats, to be shared with delegates and parties at COP27. It also serves as a basis and moment of solidarity in the youth movement, by bringing together and connecting youth, youth initiatives, grassroots to one another, while celebrating the power of communications, art, storytelling and music to bring us together.
WORKSHOPS
In the course of the caravan project, we will be having key sub-regional workshops bringing together youth from all of Afrika for dialogue, action and contributing to the climate agenda. There will be a Southern Afrikan, Eastern Afrikan, Western Afrikan and Northern Afrikan workshop,
All of these workshops take place between October 4th-6th, 2022.

Learn more about the Workshops Below!
---
Partners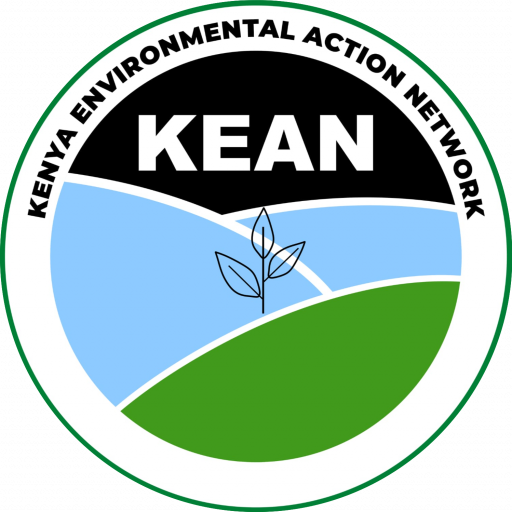 Among many others, we are happy to engage on this project with the Wangari Maathai Foundation, Action for Nature, Youth Sustainable Development Network, Youth4Nature, and Kenya Environmental Action Network as. the project visionary & lead. Forever grateful to our gracious