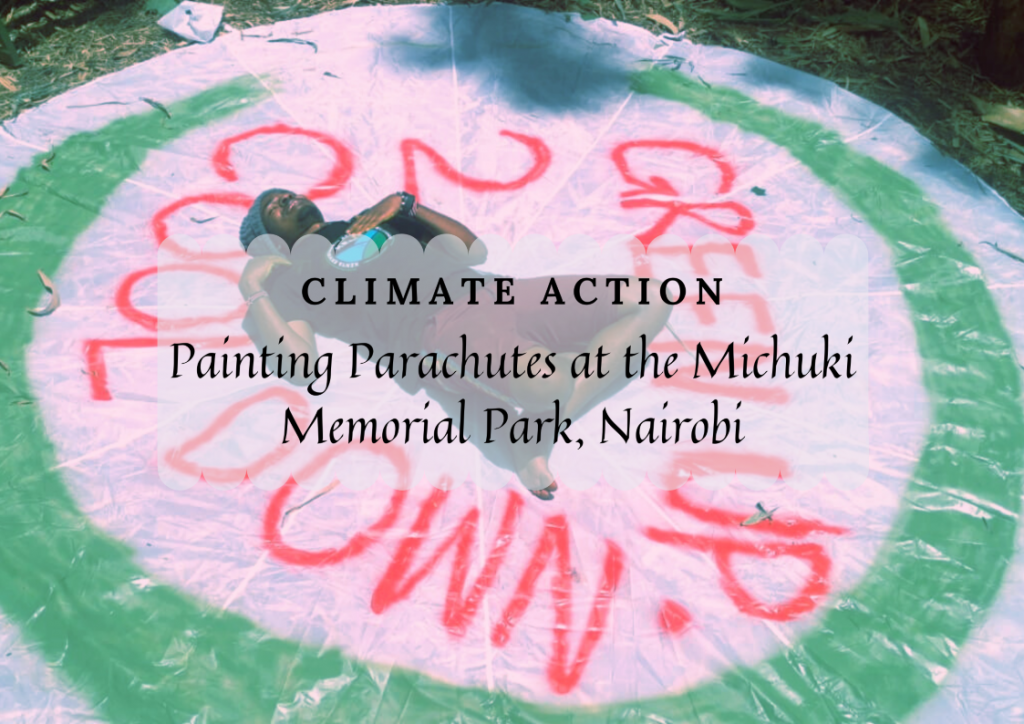 #ClimateAction #ParachutePainting #Youth #ClimateChange
Painting Parachutes at the Michuki Memorial Park, Nairobi
Climate change effects continue to be felt in most part of the world, especially Africa. Spreading awareness is becoming more crucial as days goes by.
Creative touch is proving to be helpful and well received by the better part of the populations. Especially the teens and youth. They have managed to use creative and simplest means to explain the urgency needed towards climate action, solutions and vibes needed to make it happen.
Parachute painting allowed the participants engage on what they know about climate change,their experiences on the same, what they are doing at grassroots to fight climate change , and what they think should be done in this fight.
From the conversation, you could tell that they all really love our planet. Ready to do anything and everything to reverse the effects of climate change .
It was easy to note that they were a worried lot, not seeing enough being done towards climate action in the high levels. And they promised to keep pushing and working with the involved stakeholders to ensure that our planet is safe from climate change disaster.
It was personal for them, and as they left their hand print on the parachute. Each wrote a message engaging more climate action and why it is important.
What are you doing in creating climate change and action awareness? Always remember that every action counts.