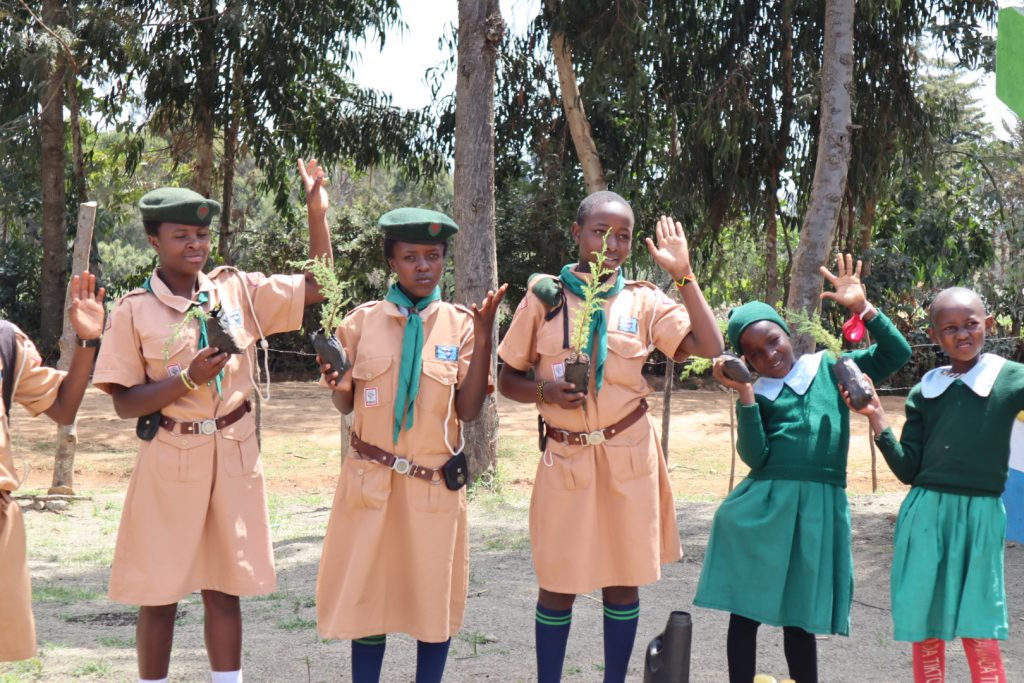 Restoration work is the major conversation happening across the world now. Humanity rethinking our intrinsic relationship with nature – one that we have often downplayed, yet the only one ally in ensuring our survival, and that of other components in nature. Ecosystem restoration presents a great opportunity for communities and governments to come together, implement solutions to local environmental challenges, and foster a sustainable future for all.
#NdaragwaEdition
With 2021's World Environment Day celebrations theme, Ecosystem Restoration, Kenya Environmental Action Network, The Millenial Environmentalists, One Health (AfroHUN), NPIP, and other partners came together to undertake a mega restoration project in Ndaragwa, Nyandarua county, Kenya.
The goal is to grow 10,000 tree seedlings in about 29 primary schools – from fruit trees to indigenous and some trees for fuelwood.
On June 5th, we started off by planting about 240 of them already secured 2,500 seedlings from the local Kenya Forest Service nursery station.
The trees, planted at Muti Umwe (translates to one tree, significant of the oldest one tree in the school) primary school, created an opportunity for us to learn with the pupils and teachers on the importance of growing trees, ways of encouraging restoration work, and general environmental education. For the Muti Umwe school community, the activity represented a moment of hope and determination in contributing to a better school environment, boost the county forest cover, while also helping attain Kenya's 10% forest cover.
It was a successful mission
For what is worth noting, this was an eye-opener, an opportunity for the partnering institutions to see the opportunity to restore nature, and to work with schools to deliver environmental education programs to learners, while also hearing pupils' dreams and mentoring them.
The hope is that we are able to visit the schools soon again and continue growing and taking care of the trees, as well as reaching out to other counties for similar works.
We can restore our ecosystems and landscapes, and create a generation conscious of environmental action.
Check out this short video on the activity, here.
We are grateful for the support from 350 Africa to enhance #NdaragwaEdition where we joined The Millennial Environmentalists and other partners in tree planting, educating learners on environmental matters, and creating an impact for restoration at the local level.